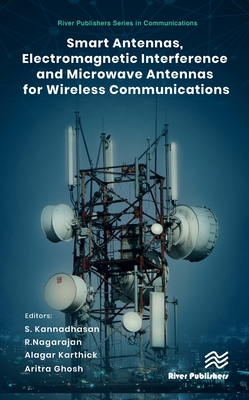 Smart Antennas, Electromagnetic Interference and Microwave Antennas for Wireless Communications
This product is not returnable.
Publication Date:
February 16th, 2023
Publisher:
River Publishers
Usually received by store in 2-5 days.
Description
This book covers all areas of smart antennas, electromagnetic interference, and microwave antennas for wireless communications. Smart antennas or adaptive antennas are multi-antenna components on one or both sides of a radio communication connection, combined with advanced signal processing algorithms. They've evolved into a critical technology for third-generation and beyond mobile communication systems to meet their lofty capacity and performance targets. It seems that a significant capacity gain is achievable, particularly if they are employed on both sides of the connection. There are several essential characteristics of these systems that need scientific and technical investigation. Included in the book are beamforming, massive MIMO, network MIMO, mmwave transmission, compressive sensing, MIMO radar, sensor networks, vehicle-to-vehicle communication, location, and machine learning.