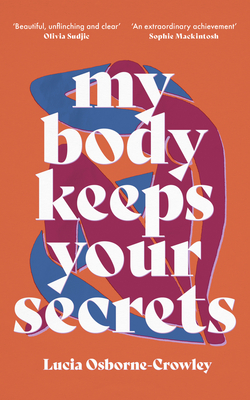 My Body Keeps Your Secrets
Publication Date:
March 1st, 2022
Publisher:
The Indigo Press
Usually received by store in 2-5 days.
Description
In her first full-length book, Lucia Osborne-Crowley, author of the acclaimed Mood Indigo essay I Choose Elena, writes about the secrets a woman's body keeps, from puberty to menstruation to sexual pleasure; to pregnancy or its absence; and to darker secrets of abuse, invasion or violation. Through the voices of women around the world and her own deeply moving testimony, My Body Keeps Your Secrets tells the story of the young woman's body in 2021. Moving from girlhood and adolescence to young womanhood, Osborne-Crowley establishes her credentials as a key feminist thinker of a new generation with this widely researched and boldly argued work about reclaiming our bodies in the age of social media.
Praise for My Body Keeps Your Secrets
'If you buy one book today let it be this one...It moved me to tears and to anger.' - Daisy Johnson, author of Everything Under
'This book is burrowed deep under my skin.' - Jessica Andrews, author of Saltwater
'Essential reading ... throughout this absorbing, intelligent and harrowing memoir, she shows that trauma takes one beyond language' Times Literary Supplement