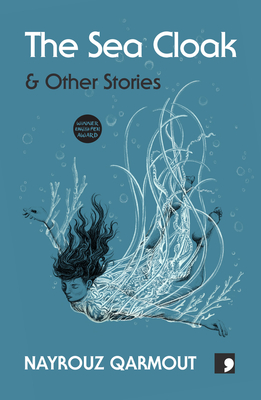 The Sea Cloak: And Other Stories
Publication Date:
October 1st, 2020
Backordered, expect longer than usual fulfillment time.
Description
Drawn from her experiences of growing up as a young woman in the 'world's largest prison'—Gaza—Nayrouz Qarmout's stories stitch together a stirring patchwork of perspectives exploring what it means to be a Palestinian today. Whether following the daily struggles of orphaned children fighting to survive in the rubble of recent bombardments, or mapping the complex tensions between political forces vying to control Palestinian lives, these stories offer a rare insight into one of the most talked about but least understood cities in the Middle East. Taken together, they afford us a local perspective on a global story, always rooted firmly in that most cherished of things, the home.
About the Author
Nayrouz Qarmout is a Palestinian writer and activist. Born in Damascus in 1984, as a Palestinian refugee, she returned to the Gaza Strip, as part of the 1994 Israeli-Palestinian Peace Agreement, where she now lives. She graduated from al-Azhar University in Gaza with a degree in Economics. She currently works in the Ministry of Women's Affairs, raising awareness of gender issues and promoting the political and economic role of women in policy and law, as well as the defense of women from abuse, and highlighting the role of women's issues in the media.