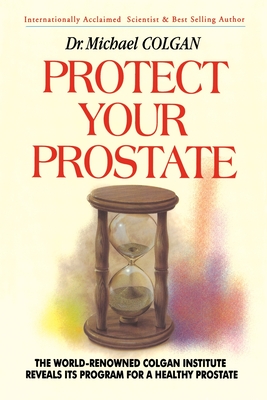 Protect Your Prostate
This product is not returnable.
Publication Date:
May 6th, 2020
Publisher:
Apple Publishing
Usually received by store in 2-5 days.
Description
Prostate Cancer Is Preventable
Did you know...
By age 50, most men suffer some kind of prostate disease, by age 85, 90% of men develop prostate cancer.
The death rate for prostate cancer is nearly double that for breast cancer.
Prostate cancer is the second leading cause of cancer deaths in American men.
Right now, virtually nothing is being done by mainstream medical institutions and health authorities to prevent prostate disease.
Colgan examines conventional medical treatment of prostate disease - invasive surgeries, unreliable tests, and drugs with either extreme or unknown side-effects.
Drawing on the latest studies of nutritional treatment of prostate cancer as well as twenty years of applying this treatment to men with prostate disease, Colgan elaborates both theory and practice of prostate care.
He demystifies medical jargon and unveils the truth about the connection between environmental pollutants, processed foods, and degenerative diseases. Then, in the elegantly simple style typical of his work, Colgan describes a treatment and prevention protocol based on knowledge, diet, and nutrition.
Protect Your Prostate is an attempt to chip away at the monumental ignorance and denial that surrounds a deadly, yet preventable disease.
If you want to explore preventative measures against prostate disease in yourself or someone you love, then this one is a must-read.
124 pp Quality Soft Cover Illustrated