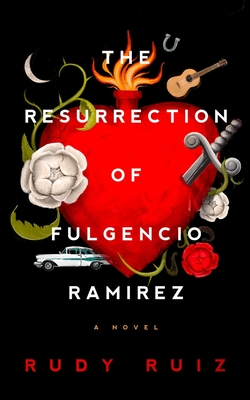 The Resurrection of Fulgencio Ramirez
Publication Date:
October 12th, 2021
Publisher:
Blackstone Publishing
Backordered, expect longer than usual fulfillment time.
Description
In the 1950s, tensions remain high in the border town of La Frontera. Penny loafers and sneakers clash with boots and huaraches. Bowling shirts and leather jackets compete with guayaberas. Convertibles fend with motorcycles. Yet amidst the discord, young love blooms at first sight between Fulgencio Ramirez, the son of impoverished immigrants, and Carolina Mendelssohn, the local pharmacist's daughter. But as they'll soon find out, their bonds will be undone by a force more powerful than they could have known.
Thirty years after their first fateful encounter, Fulgencio Ramirez, RPh, is conducting his daily ritual of reading the local obituaries in his cramped pharmacy office. After nearly a quarter of a century of waiting, Fulgencio sees the news he's been hoping for: his nemesis, the husband of Carolina Mendelssohn, has died.
A work of magical realism, The Resurrection of Fulgencio Ramirez weaves together the past and present as Fulgencio strives to succeed in America, break a mystical family curse, and win back Carolina's love after their doomed youthful romance. Through enchanting language and meditations about the porous nature of borders--cultural, geographic, and otherworldly--The Resurrection of Fulgencio Ramirez offers a vision of how the past has divided us, and how the future could unite us.