Discounted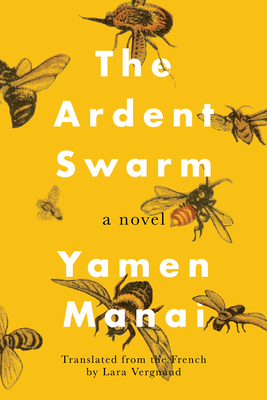 The Ardent Swarm
Previous price:

$14.99
Current price:

$14.95
Publication Date:
February 1st, 2021
Publisher:
Amazon Crossing
Usually received by store in 2-5 days.
Description
From an award-winning Tunisian author comes a stirring allegory about a country in the aftermath of revolution and the power of a single quest.
Sidi lives a hermetic life as a bee whisperer, tending to his beloved "girls" on the outskirts of the desolate North African village of Nawa. He wakes one morning to find that something has attacked one of his beehives, brutally killing every inhabitant. Heartbroken, he soon learns that a mysterious swarm of vicious hornets committed the mass murder--but where did they come from, and how can he stop them? If he is going to unravel this mystery and save his bees from annihilation, Sidi must venture out into the village and then brave the big city and beyond in search of answers.
Along the way, he discovers a country and a people turned upside down by their new post-Arab Spring reality as Islamic fundamentalists seek to influence votes any way they can on the eve of the country's first democratic elections. To succeed in his quest, and find a glimmer of hope to protect all that he holds dear, Sidi will have to look further than he ever imagined.
In this brilliantly accessible modern-day parable, Yamen Manai uses a masterful blend of humor and drama to reveal what happens in a country shaken by revolutionary change after the world stops watching.