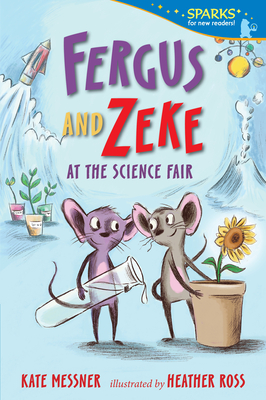 Fergus and Zeke at the Science Fair (Candlewick Sparks)
Publication Date:
September 17th, 2019
Usually received by store in 2-5 days.
Description
Charming classroom pets invert expectations with a clever science project that puts a student through her paces.
Fergus and Zeke love being the class pets in Miss Maxwell's classroom, and they do everything the students do — listening at storytime, painting masterpieces during art class, and keeping their own special journals. But when it's time for the school science fair, the mice aren't sure just how to get involved. Lucy wants to time them as they run through a maze, but they want to do an experiment, not be an experiment. Then Zeke comes up with a great idea: since Lucy is training animals for her experiment, maybe he and Fergus can do the same thing! Unfortunately, the only animals available are the students themselves. Can Fergus and Zeke turn the tables and train Lucy in time for the science fair?