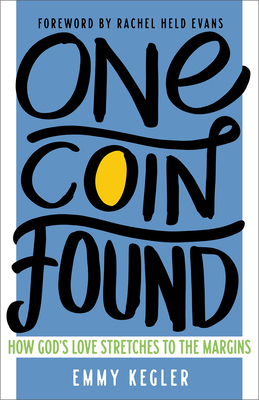 One Coin Found: How God's Love Stretches to the Margins
Publication Date:
April 2nd, 2019
Publisher:
Fortress Press
Usually received by store in 2-5 days.
Description
The stories of Scripture are for everyone. No exceptions.
Emmy Kegler has a complicated relationship with the Bible. As a queer woman who grew up in both conservative Evangelical and progressive Protestant churches, she knows too well how Scripture can be used to wound and exclude. And yet, the stories of Scripture continue to captivate and inspire her--both as a person of faith and as a pastor to a congregation. So she set out to fall in love with the Bible, wrestling with the stories inside, where she met a God who continues to seek us out--appearing again and again as a voice, a presence, and a promise.
Whenever we are pushed to the edges, our voices silenced, or our stories dismissed, God goes out after us--seeking us until we are found again. And God is seeking out those whose voices we too quickly silence and dismiss, too. Because God's story is a story of welcome and acceptance for everyone--no exceptions.
Kegler shows us that even when we feel like lost and dusty coins--rusted from others' indifference, misspent and misused--God picks up a broom and sweeps every corner of creation to find us.