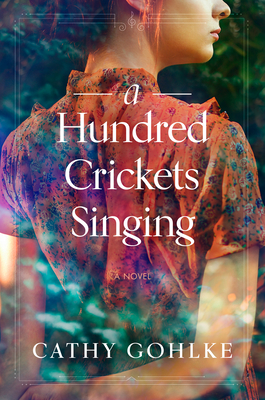 A Hundred Crickets Singing
Publication Date:
April 5th, 2022
Publisher:
Tyndale House Publishers
Usually received by store in 2-5 days.
Description
In wars eighty years apart, two young women living on the same Appalachian estate determine to aid soldiers dear to them and fight for justice, no matter the cost.
1944. When a violent storm rips through the Belvidere attic in No Creek, North Carolina, exposing a hidden room and trunk long forgotten, secrets dating back to the Civil War are revealed. Celia Percy, whose family lives and works in the home, suspects the truth could transform the future for her friend Marshall, now fighting overseas, whose ancestors were once enslaved by the Belvidere family. When Marshall's Army friend, Joe, returns to No Creek with shocking news for Marshall's family, Celia determines to right a long-standing wrong, whether or not the town is ready for it.
1861. After her mother's death, Minnie Belvidere works desperately to keep her household running and her family together as North Carolina secedes. Her beloved older brother clings to his Union loyalties, despite grave danger, while her hotheaded younger brother entangles himself and the family's finances within the Confederacy. As the country and her own home are torn in two, Minnie risks her life and her future in a desperate fight to gain liberty and land for those her parents intended to free, before it's too late.
With depictions of a small Southern town "reminiscent of writings by Lisa Wingate" (Booklist on Night Bird Calling), Cathy Gohlke delivers a gripping, emotive story about friendship and the enduring promise of justice.