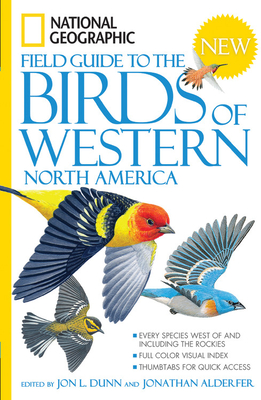 National Geographic Field Guide to the Birds of Western North America
Publication Date:
October 21st, 2008
Publisher:
National Geographic
Usually received by store in 2-5 days.
Description
New enthusiasts are flocking in record numbers to the fascinating pastime of birding. National Geographic has been meeting their need for clear and accurate information for 25 years with our million-selling Field Guide to the Birds of North America. Now, to better serve the expanding market, we've customized our field-guide format to offer unique coverage for birders east or west of the Rocky Mountains. These new volumes deliver in-depth information on every bird officially recorded in the specified area, with illustrated accounts of the different plumages and life stages, along with hundreds of color-coded range maps.
Unique features set these guides apart from the competition and promise to win a new generation of readers: A full-color visual index, printed on the inside covers, makes the content accessible visually —a real boon to beginning and intermediate birders. Annotated artwork highlights birds' key physical features, making identification easier. Thumb-tabs help readers find information fast. Durable covers stand up to outdoor use, with integrated quick-reference flaps that double as place-markers.Field Guide to the Birds of Western North America offers 750 regular species, 600 new range maps, 100 casual and accidental birds, and 55 rarities.