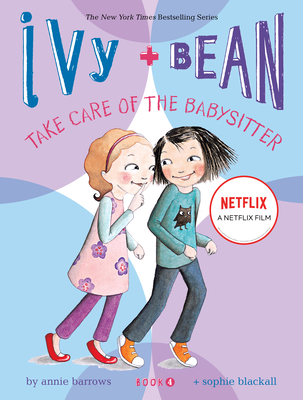 Ivy and Bean: Take Care of the Babysitter - Book 4 (Ivy & Bean)
Publication Date:
April 17th, 2008
Publisher:
Chronicle Books
Description
A Netflix Original Film Series
A New York Times Bestselling Series
Over 8 Million Copies Sold
The adventures of Ivy and Bean continue in the latest installment from series creators Annie Barrows and Sophie Blackall. In Ivy and Bean Take Care of the Babysitter, the two girls hatch a plan to prove that Bean's big sister is the world's worst babysitter. Of course plans go awry, but fun ensues!
Praise for Ivy and Bean: Take Care of the Babysitter - Book 4 (Ivy & Bean)
"Annie Barrows accomplishes the almost impossible task of reflecting the world of second grader, creating the tension and drama of family and friendships in language that can be read easily by child who recently graduated from easy readers to early chapter books. " - Lisa Von Drasek, Children's Librarian, Bank Street College of Education
"Annie Barrows accomplishes the almost impossible task of reflecting the world of second grader, creating the tension and drama of family and friendships in language that can be read easily by child who recently graduated from easy readers to early chapter books. " - Lisa Von Drasek, Children's Librarian, Bank Street College of Education